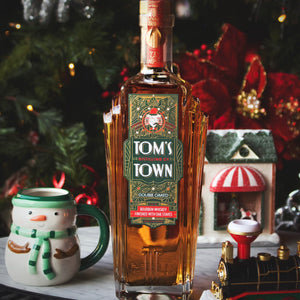 Give them what they really want this year.

The People Are Thirsty for a Young Bourbon with an Old Soul.
Classically aged and finished with hand-selected American and French Oak staves, this is a timeless bourbon.
Our innovative wood stave finishing process begins with traditional aging in white American oak barrels, and is complemented by a second aging with French and American oak staves which are inserted later in the process. The staves bring out notes of caramel, without the bitterness that can come with additional aging.
This is a crowd-pleasing bourbon that's perfect for cocktails.